...the new age of digital orthodontics
Computer-aided tooth correction.
Even before the beginning we can show you the final results. Due to modern technology and three dimensional simulation we guarantee an excellent outcome.
The actual treatment is performed by the use of the modern Insignia brace which is developed with modern technology. The brace is customized to the individual dental anatomy. 
Your advantages if you choose this type of tooth correction
see the final results before the start of the treatment
major treatment-time reduction
less appointments necessary
choose your brackets individually
excellent results due to detailed and exact planning
A pretty smile thanks to individual results
Your dentition is just as individual as your fingerprints. Thanks to the modern Insignia software we are able to offer you an individual treatment with an exactly adjusted brace.

Be aware that an orthodontic brace treatment depends on various factors like the size and shape of your teeth. Furthermore the bonding of the brackets has a significant impact on the final results. 
Treatment process
comprehensive advice
Before the beginning of the treatment we give you a copmrehensive and detailed consultation about the treatment process and the different types of brackets.
virtual three-dimensional model
A dental silicone imprint is no longer needed. By using an intra oral scan of your upper and lower jaw we design a three dimensional model.
treatment plan and calculation
After we enter all necessary data into the Insignia Software the calculation for your individual brace can begin. Thanks to the created three dimensional image you can take a look at the final result immediately.
finalisation
According to an exact plan we mill the brackets and attach them to your teeth with the help of a template.
see the results before start of the treatment
Fall 1: 7 months, 4 appointments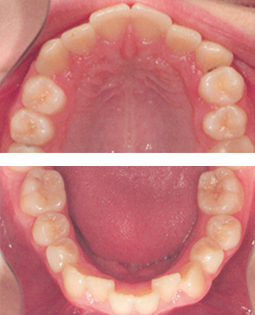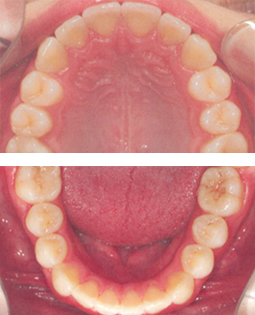 Fall 2: 10 months, 6 appointments