Cerec
Do you wish for high quality tooth colored fillings in just one treatment session? CEREC makes it possible. Cerec is a computerised technology for preparing full ceramic inlays, onlays, partial crowns, veneers and crowns on the front and side area of the teeth.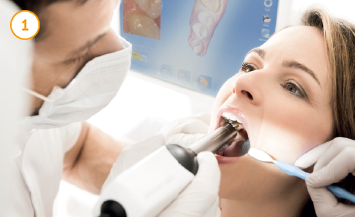 After a detailed consultation we capture the desired tooth are with a special camera.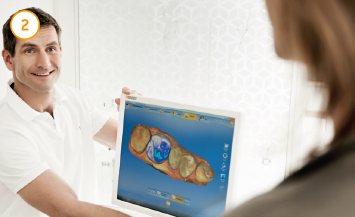 Directly after that we create a 3 - dimensional model of the dentures with the Cerec software.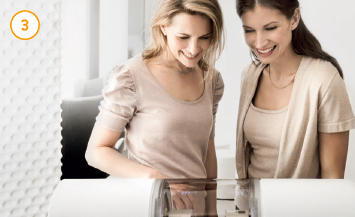 Afterwards we produce your dentures by grinding the restoration out of a ceramic block.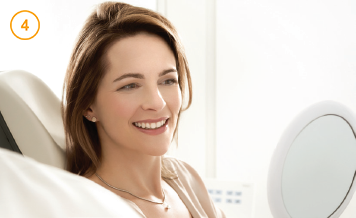 Just a few minutes later we can place your personalized denture into your mouth.
No dental imprint needed
Due to a high tech camera we capture a 3 dimensional view of your tooth and the conventional dental imprint is no longer needed.
No temporary restoration needed
Due to a direct fabrication of the tooth replacement you don't even need a temporary restoration anymore.
No loss of time
Due to modern technology of the Cerec System we assure you high quality dentures in just one treatment session.
Sirona Cerec patient video
"before and after" comparison