RETAINER: Keep the success sustainable
Once orthodontic treatment has been completed, the use of retainers after braces is a very important part of the continuing maintenance of teeth. Without an extensive treatment your teeth would shift back into the original position. To prevent this from happing we use a so called Retainer, which fits closely to the teeth.
Orthodontic retainers can also be used to close a space between teeth. By the end of an extensive teeth movement the teeth must be stabilized with a "Six-point-Retainer".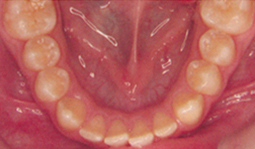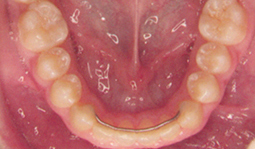 There are two types of retainer after braces: Fixed and removable. Fixed Retainers consist of a thin wire, which is permanently bonded behind the front teeth. They are very unobtrusive and you'll quickly forget they're there.
To help avoid orthodontic relapse we provide our patients with retainers, which hold the teeth in their new position. For a complete and lasting tooth protection we also recommend a regular check up at our clinic and a daily and careful dental hygiene.