ceramic implants
Ceramic implants are metal free implants that allow for crowns or bridges to be used to restore missing teeth and a beautiful nature looking smile. They are the best choice when it comes to the central incisor region. Furthermore there is no risk of allergic reactions due to compatible ingredients. Ceramic implants are a great alternative to traditional titanium implants. You will not see any metal shimmer through the neck of the tooth or the gingival margin.
We are happy to answer any further questions you may have.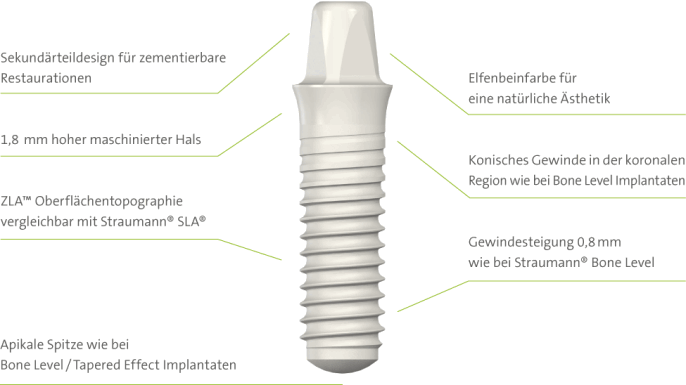 Wenn Sie Fragen haben, nutzen Sie unser Formular oder rufen Sie uns an.
02203 - 590 420